986 Beech Street, Saint Paul, MN 55106
Up Down Duplex - SOLD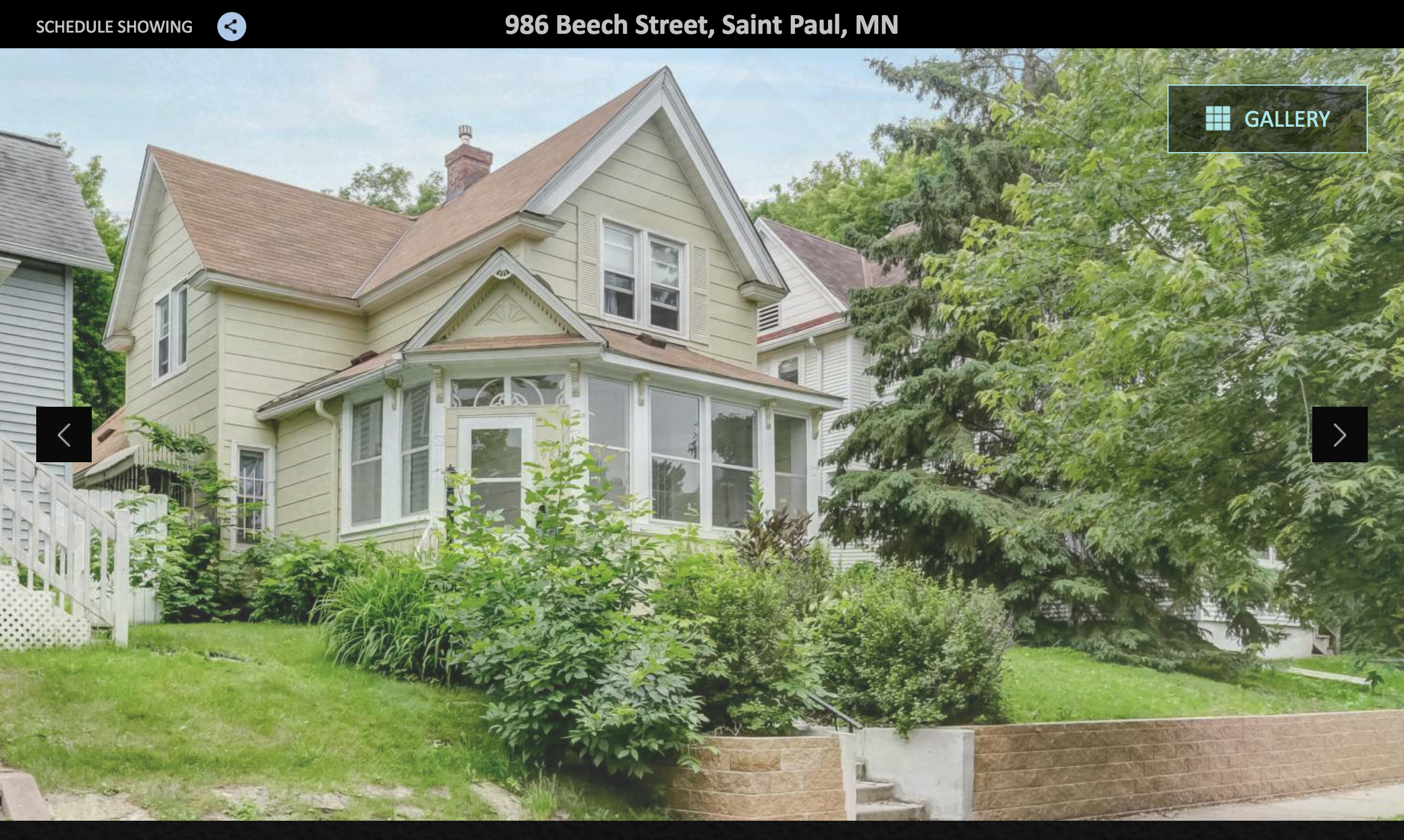 Don't miss more property photos - Click Here!

Great opportunity for an owner to live in the larger unit, while the upper unit helps pay the mortgage. There are programs 3% conventional programs available for buyers with income approval. Additional supplements available upon request. Long-term renter upper is a month to month lease. Lower unit has all new carpeting and freshly painted. 2017 Retaining wall in front was rebuilt. 2017 Scrape and paint entire exterior of the home and storage shed. 2016 Concrete stairs and walkway from front to back. 2016 Retaining wall backyard rebuilt. 2007 Roof complete tear off. Electric heat up, gas heat down. H20 gas upper unit pays. Potential lower unit rent $1K+.