The Amy Westerlund Real Estate Team
Amy Westerlund – Amy@Westerlundteam.com – 651-983-4397
Lead Listing Agent Since 2011

→ Won Quadruple Gold for Minnesota Regional Production in Sales 2013
→ Won Double Gold for Minnesota Regional Production in Sales 2014
→ Won Platinum for Minnesota Regional Production in Sales 2015
→ Won Double Gold for Minnesota Regional Production in Sales 2016
→ Won Gold for Minnesota Regional Production in Sales 2017
As of February 2018, the Amy Westerlund Real Estate Team has SOLD over 250 units with over $50,000,000 in Sales Volume.
Local Credentials
→ MN Licensed Real Estate Agent – License #20572859
→ Chief Operating Manager for Shine Properties LLC
→ Saint Paul Area Association of Realtors Member
→ National Association of Realtors Member
→ Veteran Advocacy & Benefits Association Member 2018

Who we are by association…
The Amy Westerlund Real Estate Team with the Woodbury Keller Williams Premier Realty office. Each Keller Williams office is independently owned and operated.
Woodbury Keller Williams Office Memberships
→ Associate Leadership Committee Member 2014 to 2016
→ Woodbury Chamber Member 2016 to 2017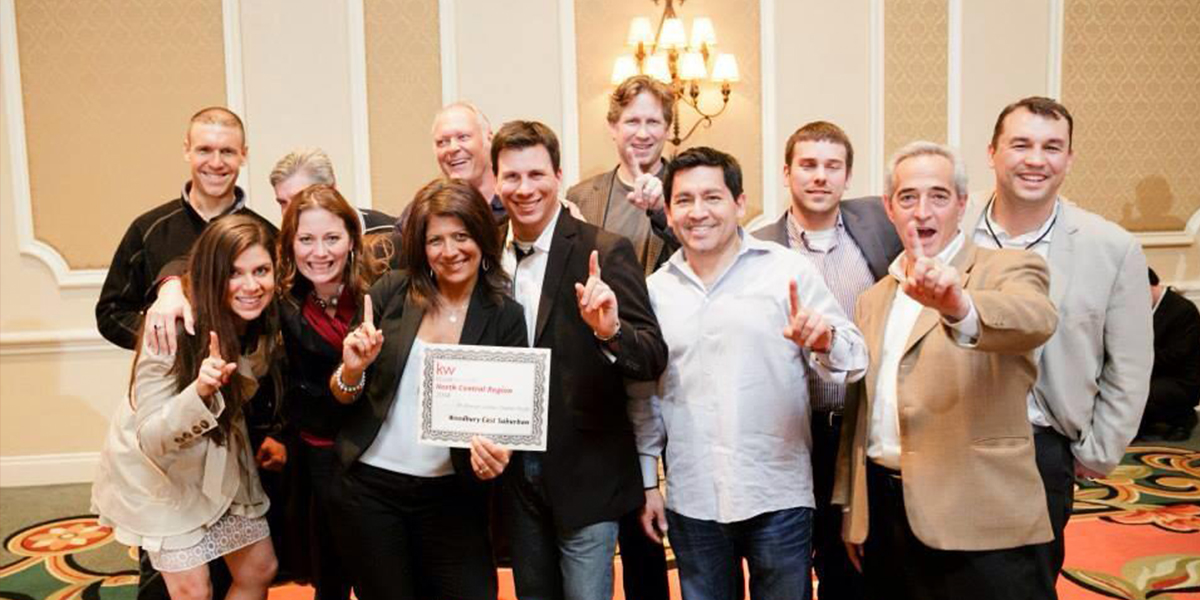 The Amy Westerlund Real Estate Team is affiliated with the Keller Williams franchise. Keller Williams Realty is an international real estate franchise with headquarters in Austin, Texas. Founded in 1983 by Gary Keller and Joe Williams. It is the largest privately held global residential real estate brokerage. Inc. 5000 company and has been recognized as one of the highest rated real estate companies by numerous publications, including Entrepreneur Magazine and Forbes.
→ 2017 KW is ranked #1 in Closed Listings in the United States
→ 2017 KW is ranked #1 in Closed Volume in the United States
→ 2017 KW is ranked #1 in Agent Count in the United States